President of the Nigerian Bar Association Mr. Yakubu C. Maikyau, SAN, has revealed that when lawyers misconduct themselves, it is because they are expressing a certain form of disability.
According to Maikyau who delivered the keynote address at the just concluded Maiden Conference of the Nigerian Bar Association-Lawyers with Disabilities Forum (NBA-LWDF) in Abuja, "when we misconduct ourselves as lawyers, it is because we are expressing a certain form of disability; it is the deficiency in the knowledge of what to do, because, you can only do according to what you know."
It has been three years since the proposed disability legislation took effect in Nigeria but reports show that most of the 31 million persons living with disabilities have remained victims of neglect, abuse, and stigma.
And although many persons with special needs in Nigeria desperately seek inclusion, this remains a mirage as they have no means of making this happen. Recently, the Christian Association of Nigeria, (CAN), called on state governors to work towards ensuring the domestication of the Discrimination Against Persons with Disabilities (Prohibition) Act in their respective domains.
However, lawyers with disabilities in Nigeria have been commended for their tenacity and resolve in ensuring that Nigeria has laws and institutions that protect and support persons with disabilities (PWDs).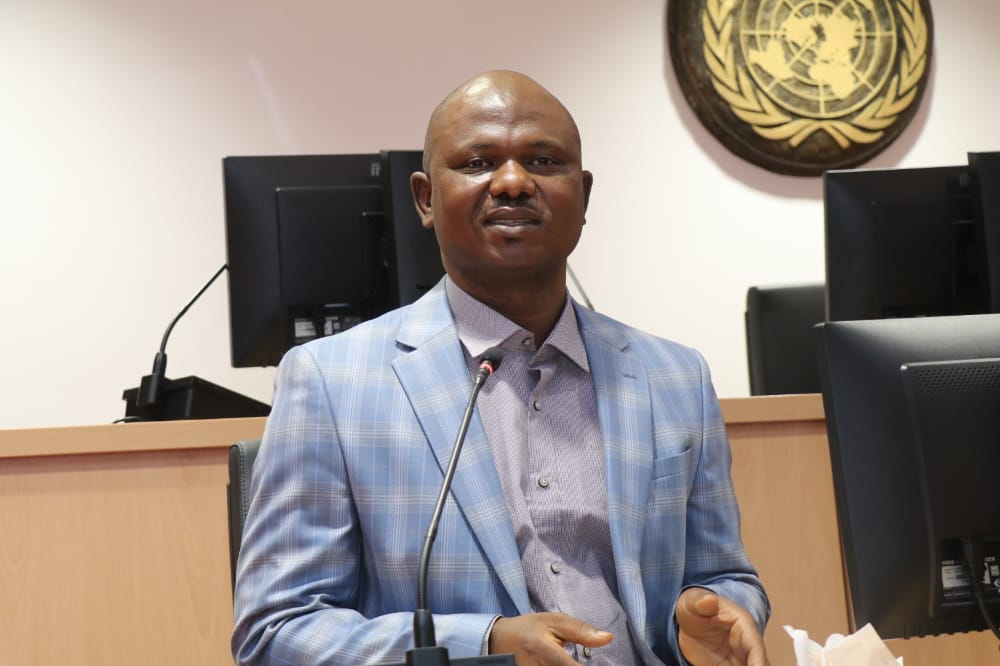 Speaking at the NBA-LWDF conference, the Executive Secretary of the National Commission for Persons with Disabilities (NCPWD), Mr. James Lalu remarked that the NCPWD would remain grateful to lawyers with disabilities in Nigeria for facilitating the coming into being of the Discrimination Against PWD Prohibition Act and the establishment of the commission.
The Conference, with the theme "Lawyers with Disabilities in Nigeria: Realities, Challenges, and Expectations", was organised by NBA-LWDF under the headship of its Chairperson, Mrs. Asia Ahmed El-Rufai, and supported by Asia Ahmed and Co, Law Forte, A.U. Mustapha, and Co. and others.
Lalu noted that "even when the Discrimination Against PWD Prohibition Act was passed by the then National Assembly and the Executive Arm of government did not sign it into law, the lawyers with disabilities never relented.
"They pushed so hard and here we are today. Therefore, we will always be grateful to lawyers with disabilities in Nigeria.
"However, we are working on regulations and we are hoping that as soon as possible we are going to achieve these regulations.
"The regulations make it very clear and provide the standard dimension and necessary measurement for unified standard facilities that are disability friendly across the country.
"The law provides five years period in which everybody or organisations must adjust to provide accessibility in their own offices and environments," Lalu said.
The NCPWD boss called on the NBA to ensure that their offices are accessible to members of the disability community.
He hinted that in 2023, the Commission would host an Access to Justice Summit for PWDs, adding that the Commission is soliciting the support of the NBA.
Meanwhile, NBA President Maikyau, said he was not comfortable with the use of the word disability for lawyers or any human being.
He insisted that the word disability set a limit in the psychic of people that happens to dampen their aspirations, and expectations and set limitations to their dreams.
He explained that words influence and create the world, stressing that every time we describe ourselves as disabled, it does no good to us.
"However, I have seen the resilience of members of this Forum. I have seen purposefulness in what you have done. I can see everything you bring to bear in anything that you do.
"I can see your conviction and persuasions, and put them side by side with what you describe yourselves in this Forum. Imagine if that had been taken away, we would not be where we are today. We would have gone far.
"However, we have to embark on advocacy to liberate our minds and beliefs. We have to believe the best of us and we shall enjoy the fullest expression of what God has deposited in all of us. This is my call to all members of this Forum and all members of the NBA.
"We have come to think that it is what we see that we define as disability; many of us are dealing with one disability or the other."
The NBA President pledged that all committees that would be set up by the NBA would comprise at least one of two members of the NBA-LWDF.
Maikyau also pledged to support the NCPWD in all their programmes.
Likewise, the Chairman of the Conference Planning Committee, Mr. Ikem Uchegbulam, said the essence of the Maiden Conference was to bring stakeholders in the legal profession to evaluate the realities, prospects, and challenges that LWDs are facing in Nigeria.
"We have been able to identify the inaccessibility of facilities, including courtrooms, employment deficiency, and issues relating to technology and how PWDs can be able to have a version that is accessible to them, especially persons with visual impairment.
"We are looking at the realities, challenges, prospects, and how these things can be cured so that LWDs can actually engage in legal practice without limitation," Uchegbulam said.
The conference brought together stakeholders from the disability community, the legal profession, and many more.
▪︎ Report by Law and Society Magazine